I worked with a precast concrete company in Edmonton that wanted more high-paying projects. Westcon Precast!

Their website was only generating a few low-quality leads.
They would get inquiries for prices on a few curbs when they wanted to be bidding on $100k projects.
I worked with them on an ongoing basis for over 2 years.
Now they get plenty of traffic and routinely get leads with $100k+ in opportunity size.
Westcon became one of the top 3 largest concrete companies in Western Canada.
They scored multi-million dollar projects.
SEO wasn't the only lever in their success, but it played a huge role in their growth.
Here's how I did it:
1. SEO audit
I did a comprehensive audit of their website. I presented it to them and tasked out gradual improvements over time.
I fixed broken links, improved titles, and meta descriptions, and did all the other typical SEO audit tasks.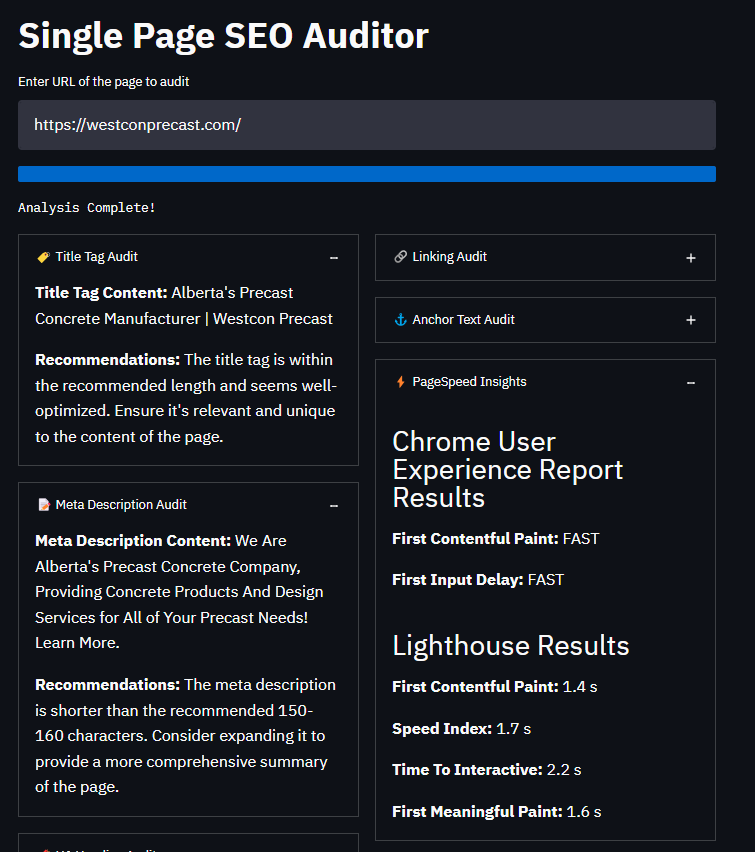 Their site is still doing well to this day. Try scanning it with my single-page SEO audit tool.
2. Local SEO optimization
After completing some priority fixes and optimizations, I worked on localizing the site.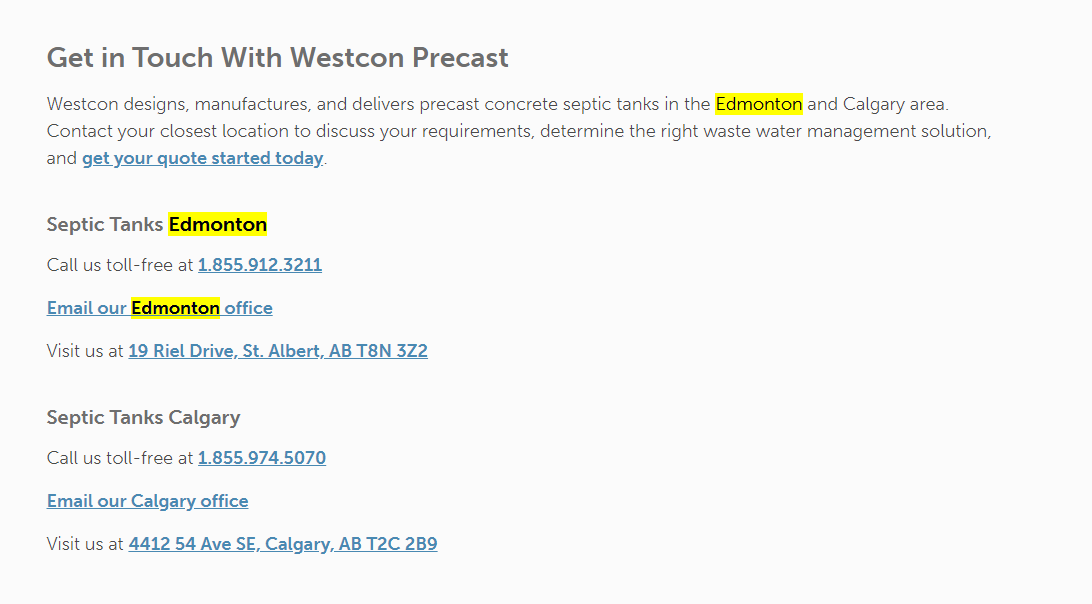 This meant optimizing concrete product pages to rank for local searches in Edmonton and Calgary.
I also optimized for Alberta rankings on some pages.
3. Internal linking
After localizing the site, I focused on building structural and contextual internal links.
For example, I worked with developers to build a product grid and placed it on several internal pages.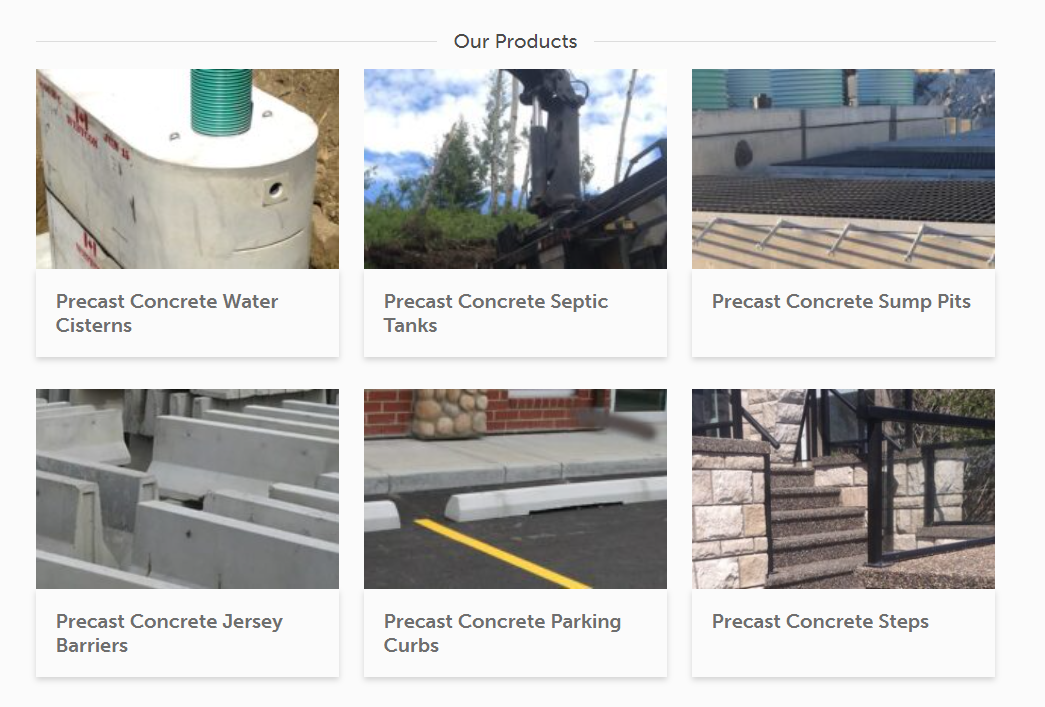 This drove links to key product pages and helped boost rankings.
I also added contextual internal links. For example, linking a mention of "buildings" to their precast concrete buildings page.
4. On-page optimization
I worked on improving keyword usage throughout the site.
It's an art and science to keyword-optimize content.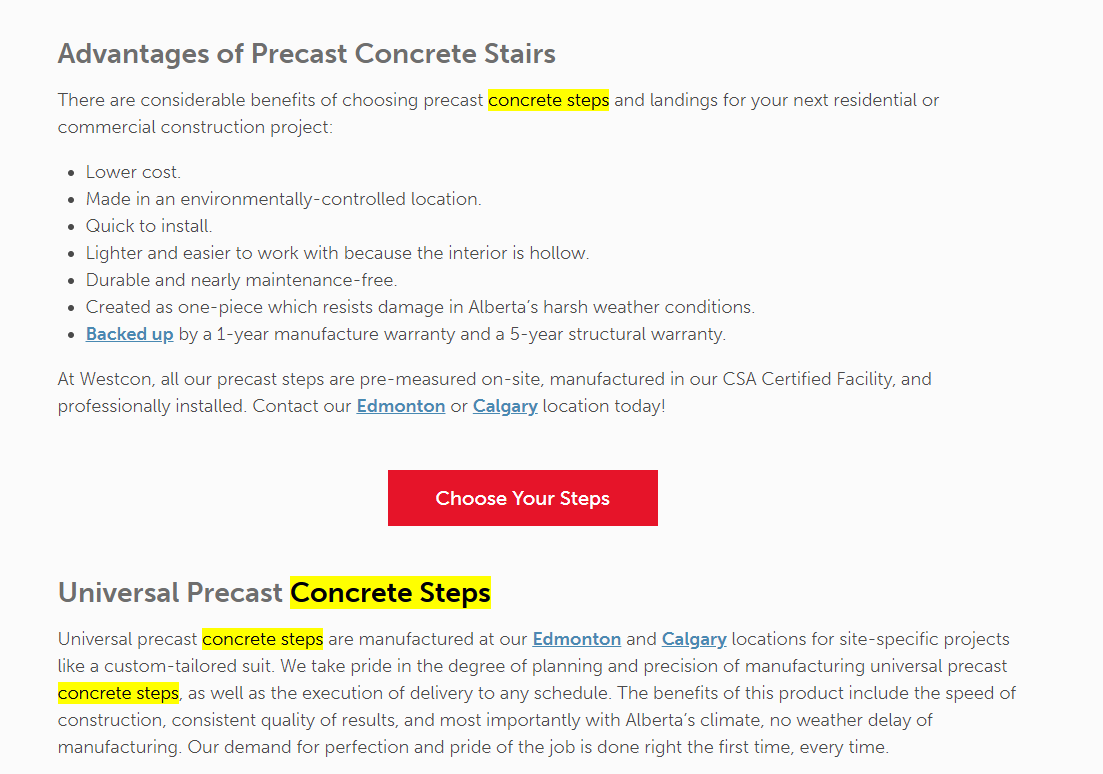 I also focused on providing a great user experience.
For example, the intro section in the screenshot above gets straight to the point and provides a CTA.
5. Content Creation
I worked with Westcon to identify more products they would like to promote on their website.
We identified new product opportunities based on keyword research.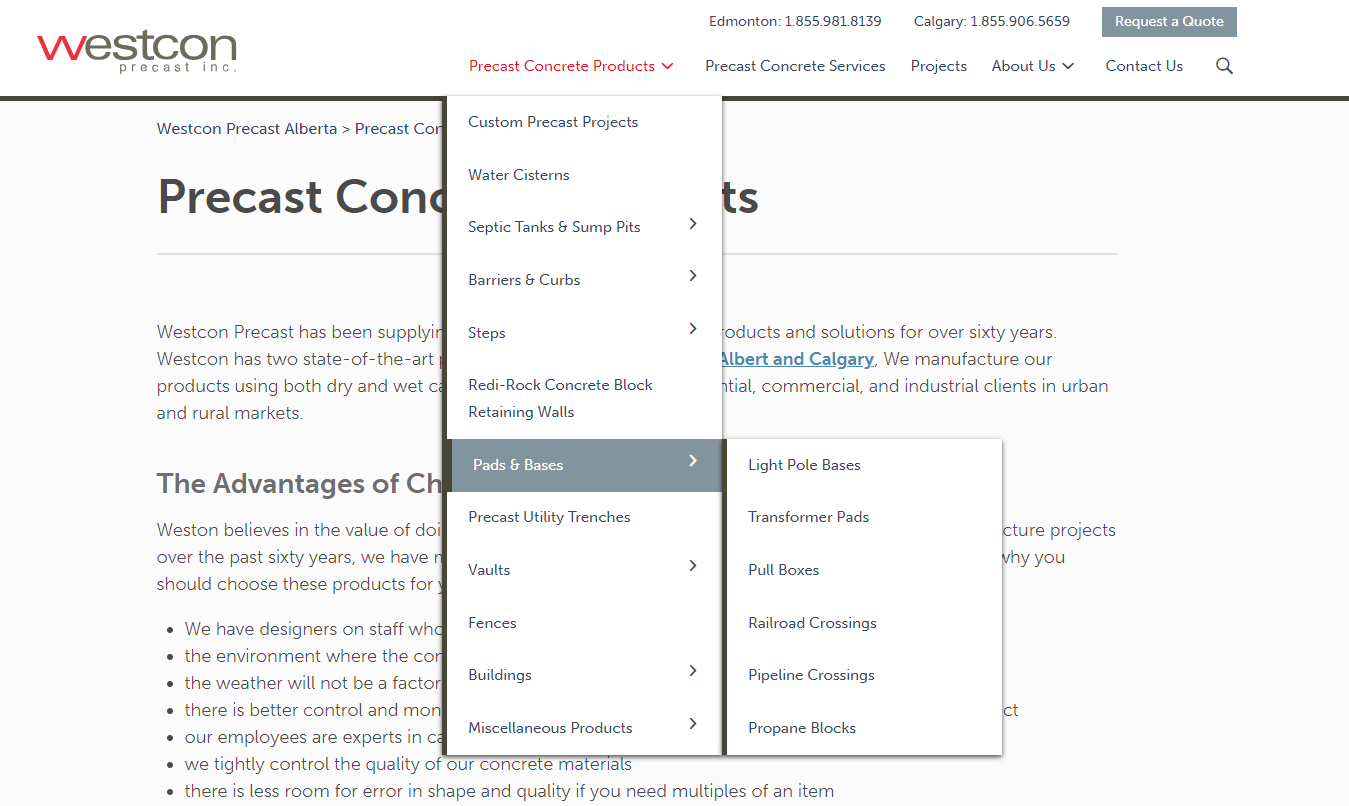 After coordinating with our content writers, we launched several new product pages like concrete buildings and pipeline crossings.
Expanding their product offering showcased their industry-leading concrete production capabilities.
Wrapping up
Everything implemented was simple SEO best practices.

The main lever to their growth was consistency.
Now Westcon enjoys a constant pipeline of business opportunities. They even canceled their Google Ads account, saving over $30k a year.
Westcon doesn't need any marketing or advertising outside of maintaining SEO now. Which is perfect for a busy concrete company.
Need clarity for your SEO strategy?
👉 Book a free SEO Consultation with me