I got started with SEO in 2012 back when algorithm updates had fun names like Panda and Penguin.
I was a freelance web developer making WordPress websites.
I learned SEO best practices and included them in the sites I was building.
I quickly became fascinated with ranking pages, which led me to an exciting career in SEO and digital marketing.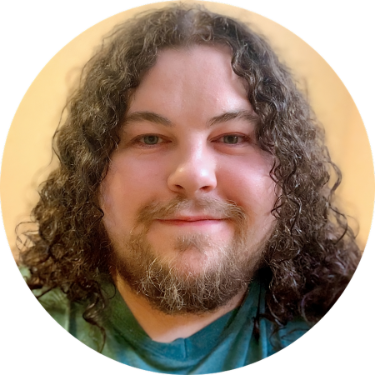 SEO @ Digital Sisco
Work with me and an exceptionally talented team of marketers and data scientists at Digital Sisco.
We do SEO, content, and PPC.
Newsletter & Blog
I share new resources and guides on how to use AI for SEO growth every week.
Check out my latest posts and subscribe to my newsletter!
My Timeline
A fast-growing financial technology startup based out of Montreal. I joined as their Senior SEO specialist to help plan and implement an SEO strategy to drive organic growth for their main lending product.
Within 12 months we were able to just about double the non-branded organic traffic to their money pages, which helped the company add a healthy pipeline of new customers and unlocked new levels of growth for them.
I attribute much of my knowledge and skills to the time I spent at this ambitious digital marketing agency based out of Edmonton. They've been around for over 25 years and housed some of the most talented marketing professionals.
As their Senior SEO specialist, I was the go-to for all SEO projects and retainers. I worked with a range of clients over the course of 3 years. From local businesses to Fortune 500 companies.
A digital marketing agency well known for SEO and analytics based out of Sherwood Park, Alberta. I got to work directly with the founder and the marketing director.
They are both old school computer guys who have been doing SEO before it had a name. They taught me so many things. Most importantly, the importance of planning out a solid strategy and delivering services with integrity.
As the marketing manager of a large car dealership, I was in charge of everything from optimizing hundreds of online listings to managing online ads and overseeing the internet leads and CRM usage.
This was a fun role where I got to work with some "old car dogs" of legend.
Formerly known as Strathcom Media, I worked as an account manager and helped several large automotive groups with websites, PPC, and SEO.
This was my first foot in the door into the agency world. It was a fast-paced role where I got to be on the client side of agency services as an account manager.
As the marketing manager of a small Honda dealership in a town of 65,000 people, I had to think outside the box to get people in the door.
I did everything from rebuilding the website from scratch to starting a failed bad credit brand. I even created a two-person call center that booked appointments for the sales team.
Although employed in sales roles at the time, I started making WordPress websites out of interest and curiosity. I eventually started selling and building websites to local business owners as a side hustle.
I didn't know much about SEO back then, but I was motivated and interested enough to learn. I was careful to ensure I was adding the latest best practices to the websites I built.
After building a few sites I started offering SEO services as a way to further help my clients. I enjoyed the work, and this is what initially got me invested in the idea of a career in SEO.