This app scans a URL, references Google's Helpful Content and Quality Rater's guidelines, and provides recommendations.
If your page does not meet the guidelines, it provides specific and actionable guidance.
If your page does meet the requirements, it provides examples of how the page meets those guidelines.
Try the Google Quality Guideline Checker:
👉 https://app.moonlitplatform.com/apps/Se5NvtGGfBo8p3C9UJmZ
Implementing recommendations from the app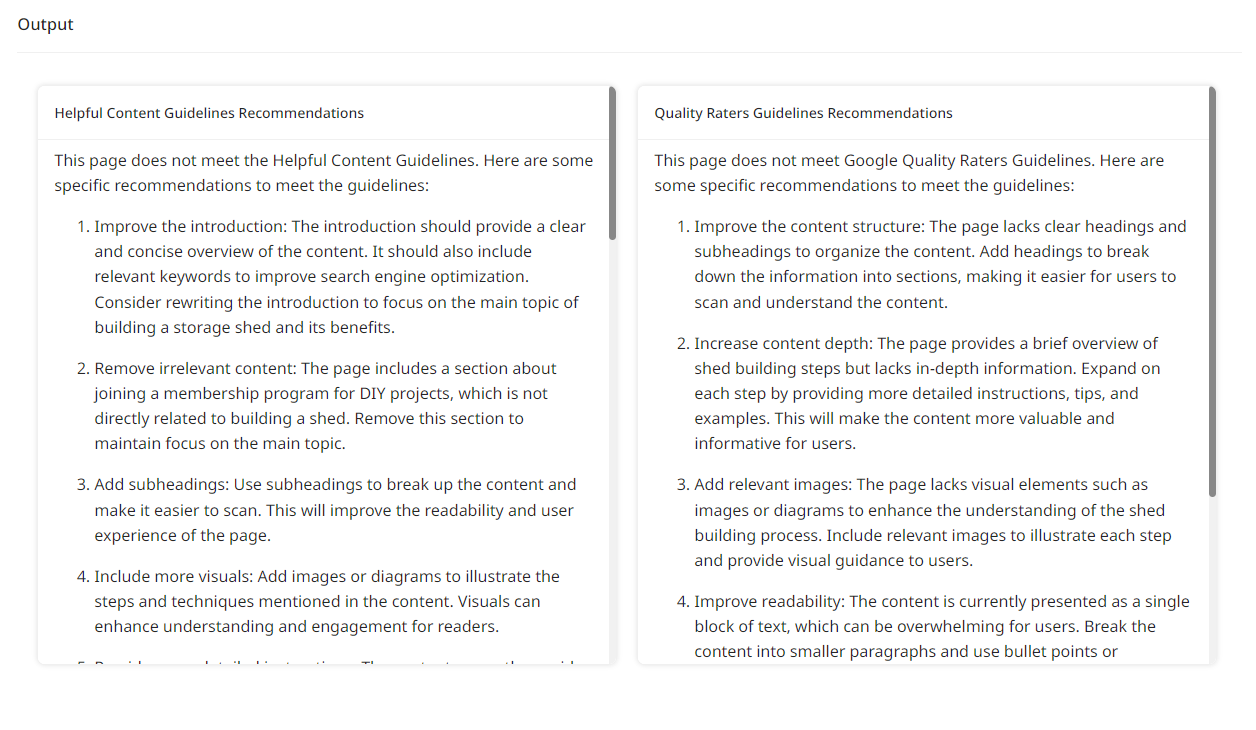 This app should give you detailed guidance on improving your content. If it doesn't have specific recommendations, try re-running it.
Simply review each recommendation, go through your content, and add improvements.
Try to incorporate as many recommendations as possible to boost your content quality.
The Importance of Google Quality Raters Guidelines
Google employs quality raters to check search results and look for specific criteria.
The feedback they collect helps Google inform the goals of their algorithm updates.

In this example, it says content creators can be assessed based on the talent/skill level depicted in the main content.
These guidelines do not directly impact rankings, but they give you a clear description of what Google is looking for.
The full guidelines are 176 pages long. Here's a PDF summary.
Examples of Quality Rater Guidelines:
Whether your page "fits" the query
Decide if the content is comprehensive
See if it's up-to-date
Verify to make sure it comes from an authoritative source
Determine if your page satisfies the user, or whether the user would want to see additional results
My thoughts on Following Google's Quality Rate Guidelines:
There's a lot to remember in these documents. It's mostly just a north start to "make high-quality content".
There are lots of specific and actionable recommendations to be found within the documents. But it's time-consuming to cross-reference.
AI can do that work in seconds. Allowing you to focus your time and effort on improving the page.
By following the quality raters guidelines, you can produce higher-quality content and be rewarded with rankings.
In a world of AI content, quality wins.
The Importance of Google's Helpful Content Guidelines
Google's latest helpful content updates are all about devaluing low-quality content designed to manipulate search engine traffic.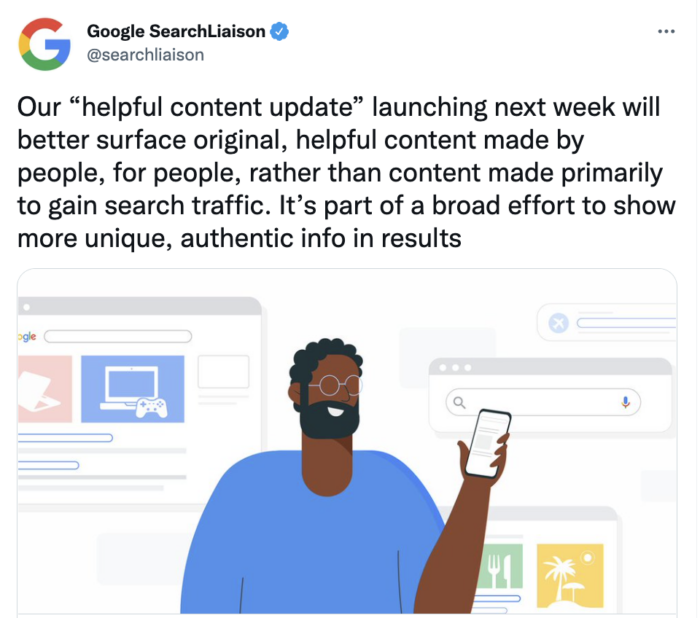 The Helpful Content Guidelines previously said AI content was spam. Now they say it doesn't matter who made it, it's all about how helpful it is.
Examples of Helpful Content Guidelines:
Does the content provide original information, reporting, research, or analysis?
If the content draws on other sources, does it avoid simply copying or rewriting those sources, and instead provide substantial additional value and originality?
Does the content provide substantial value when compared to other pages in search results?
It's important to take these guidelines into consideration when producing content.
My thoughts on creating helpful content:
Helpful content is definitely something to take seriously.
I've dealt with high-traffic sites being hit by helpful content updates. It's not fun.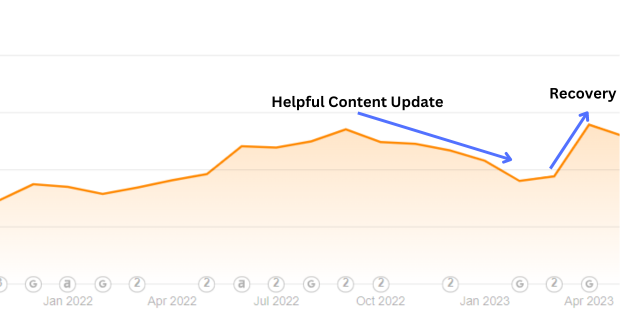 You often have to wait for the next algorithm update to be freed from helpful content issues.
It's time-consuming to do the cross-referencing needed to improve content.
AI can do it instantaneously. I've actually added these sections based on recommendations from this app!
My tips from years of meeting Google content guidelines
I've produced and assisted in the production of a lot of content over the past decade.
My top tip: Make the best page on the internet for that search term.
Focus on not just quality, but exceptional quality.
Think outside the box and bring insights or unique info not found elsewhere.
How The Google Quality Guideline App Works
This app runs on an amazing no-code app builder called Moonlit.
It's perfect for creating custom multi-staged prompts without code.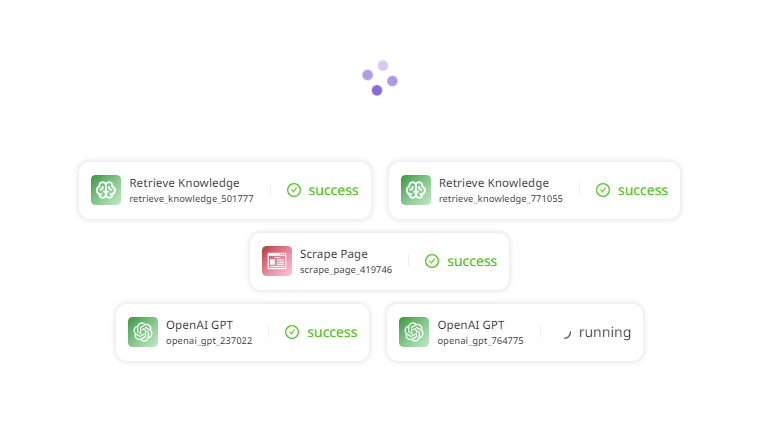 This app even references the actual documents of the quality raters' guidelines and helpful content updates.
The documents are saved in its knowledge base. Meaning it has stored memory.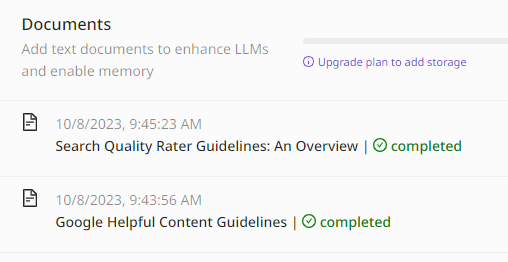 To call upon the knowledge of these documents, I simply use the retrieve knowledge logic function.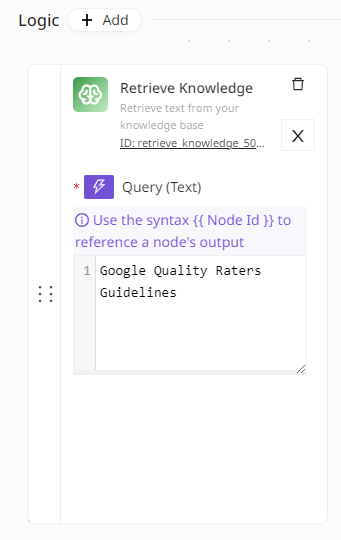 The app then pulls in the text of these documents and scrapes the text of the page.
Then it uses GPT to provide feedback, examples, and recommendations.
Pretty cool, right?
Join The AI SEO Community
You could be making apps just like this one too. Start using AI to your advantage!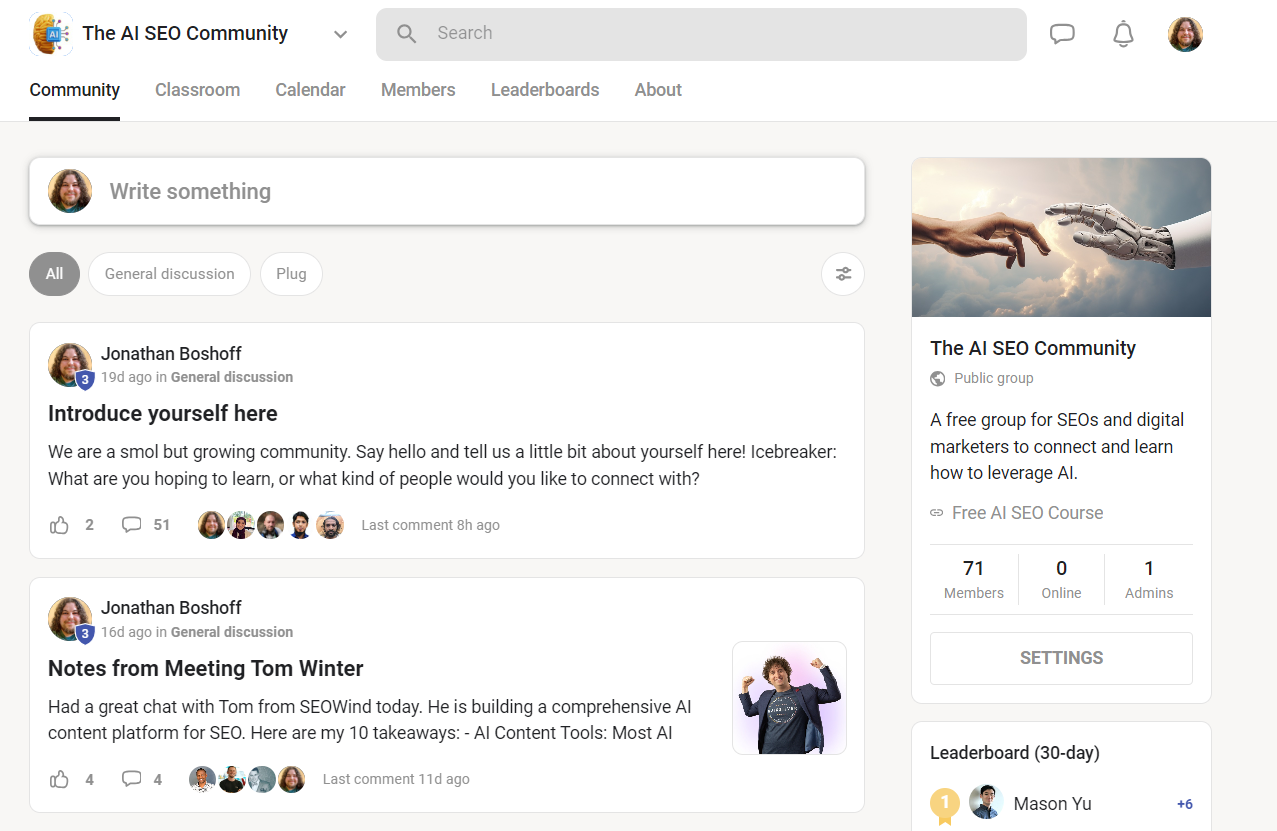 Join our growing AI community and get more resources and tools just like this one.