I took this e-commerce site from $36k to $150k a year with just SEO. Now the site makes more than six figures a year consistently.
Before I worked with them, they only made sales locally from repeat and referral business. Now their brand is one of the biggest and most well-known stores in their niche, resulting in six-figure revenues.
Before:
The hobby shop previously relied on foot traffic and repeat/referral business. They were struggling to grow locally. Their website made about $3k a month in sales.
In order to grow the business, they wanted to start selling Canada wide.
To do that, they knew they would need a new e-commerce website.
Their current website was not working properly and they weren't showing up for relevant searches. The site had never been optimized for search engines and was outdated.
Here is what their old site looked like: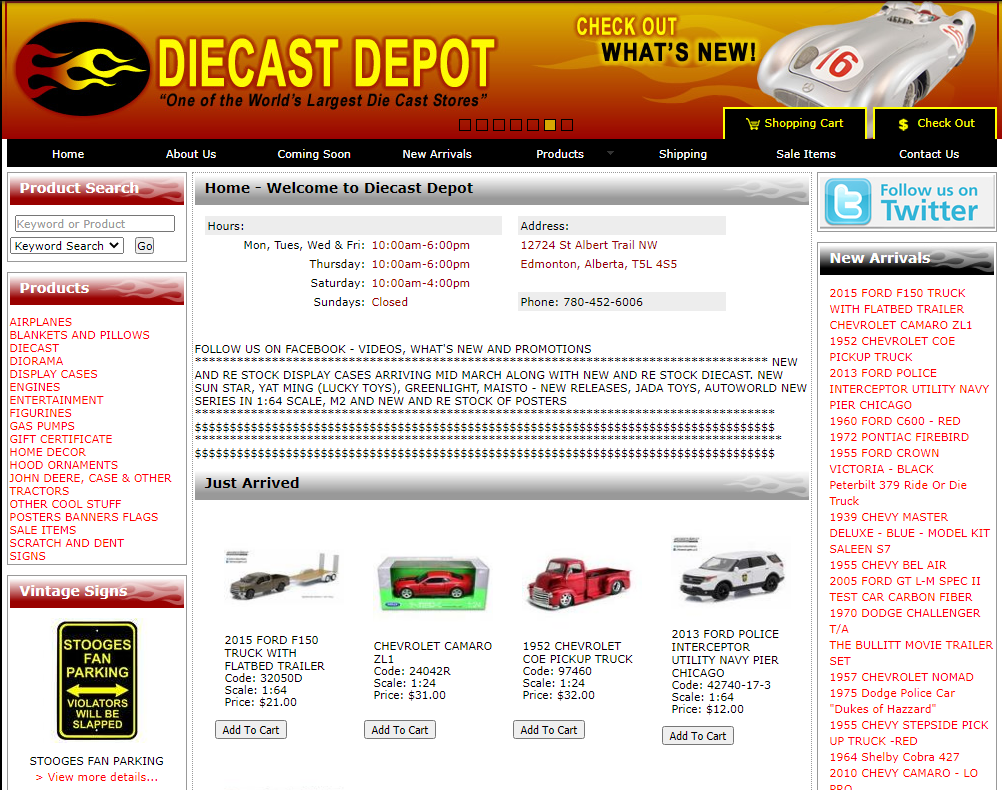 The Solution:
I recommended a new website and e-commerce SEO to ensure that the site continued to gain more visibility from searchers.
After researching some keywords and checking out the competition, it was clear that there was a big opportunity. Diecast cars are a huge niche and get a lot of search volume. In Canada, the competition is also fairly low in the collectible diecast space.
There were over 167k diecast related searches a month in Canada alone: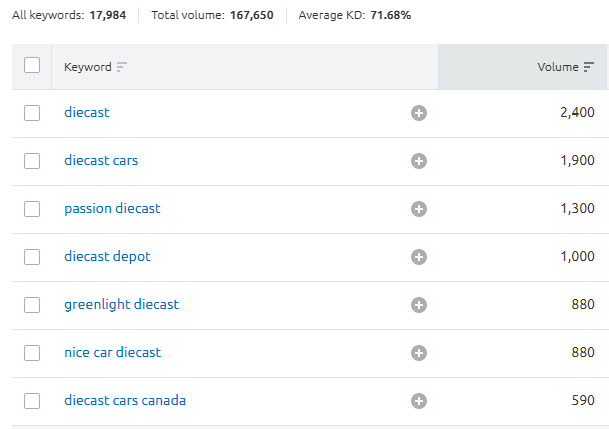 I created a new website that was optimized for e-commerce SEO. Here is what the new site looks like: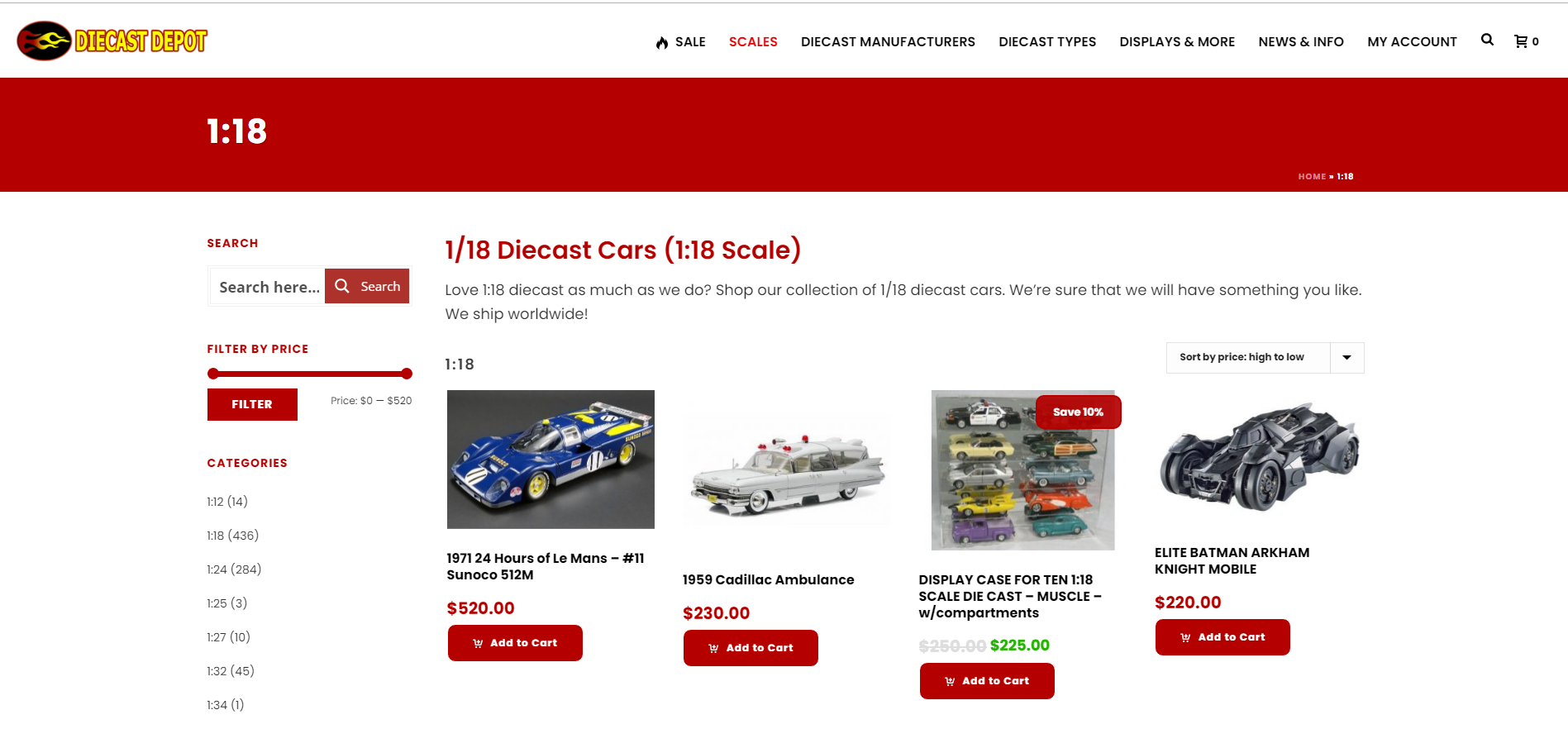 I'll admit the site isn't going to win any design awards. However, the majority of customers are 65 and older, so making the site easy to use was the top priority.
I was also able to significantly improve their rankings with link building. This helped them rank #1 Canada wide for a number of diecast search terms, bringing thousands of diecast shoppers to the site from all over Canada. Here's a screenshot of some of the search traffic we're getting: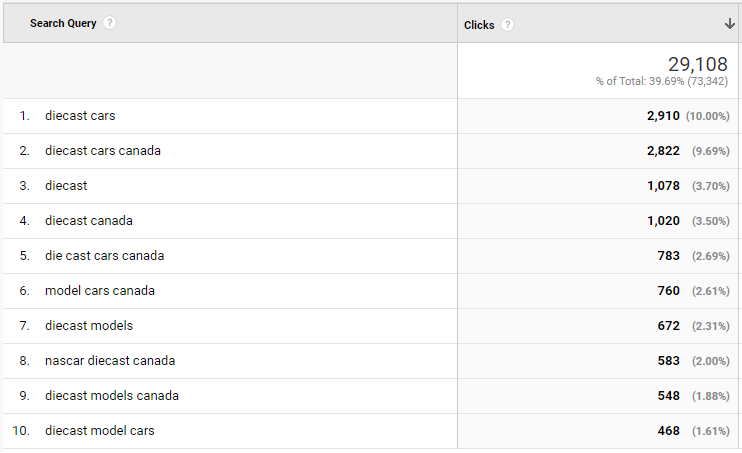 Local SEO optimization also helped them rank #1 in their city: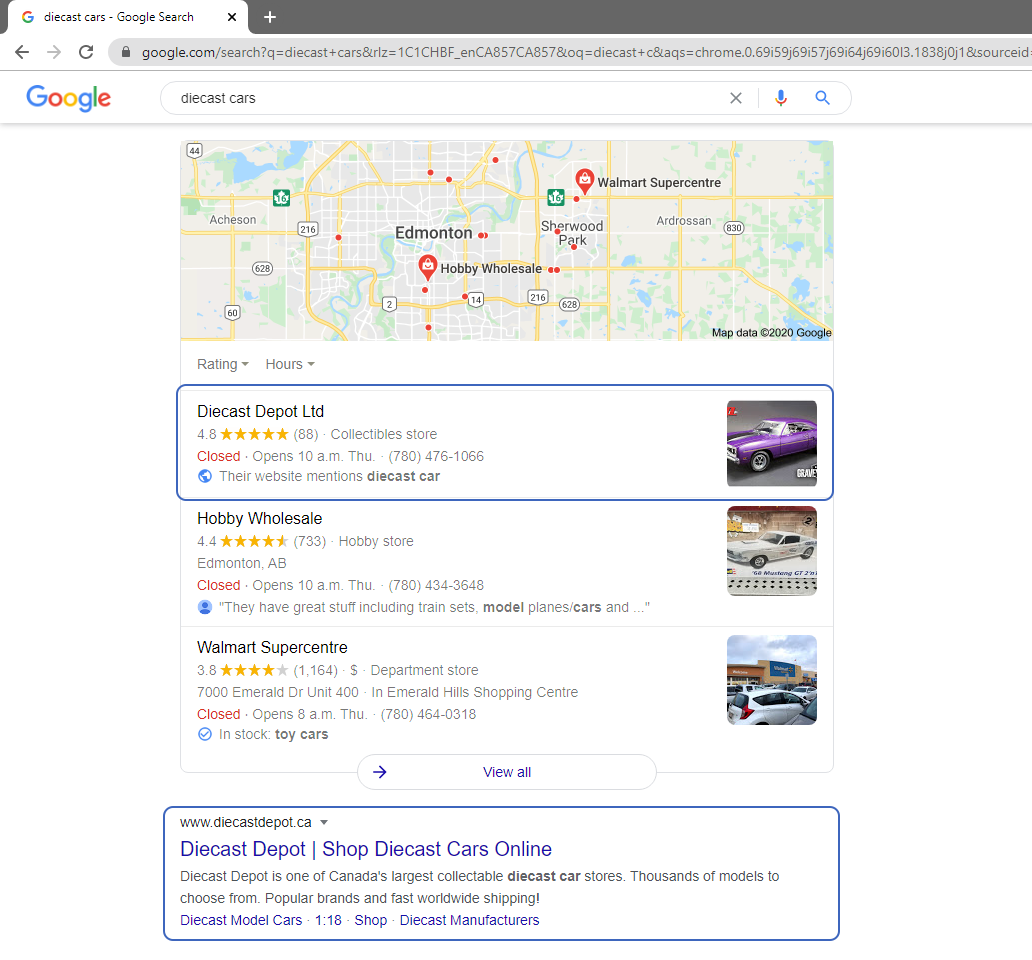 The site started to get so much traffic that we had to upgrade the web hosting twice! We generated 12,492 sessions in December 2019 and 15,387 in December 2020!

After:
Building a new site and investing in SEO has allowed the owners to accomplish some big wins:
The store makes six-figure revenues and is still growing
They became one of the top diecast hobby stores in Canada
The owner was able to close their retail location and run the business from home
The store is doing great. However, I feel like we've only scratched the surface. There are so many untapped marketing opportunities to explore. It proves that you can just do SEO and still get big gains.
Testimonial: